Insights
The subtle art of a successful corporate photography shoot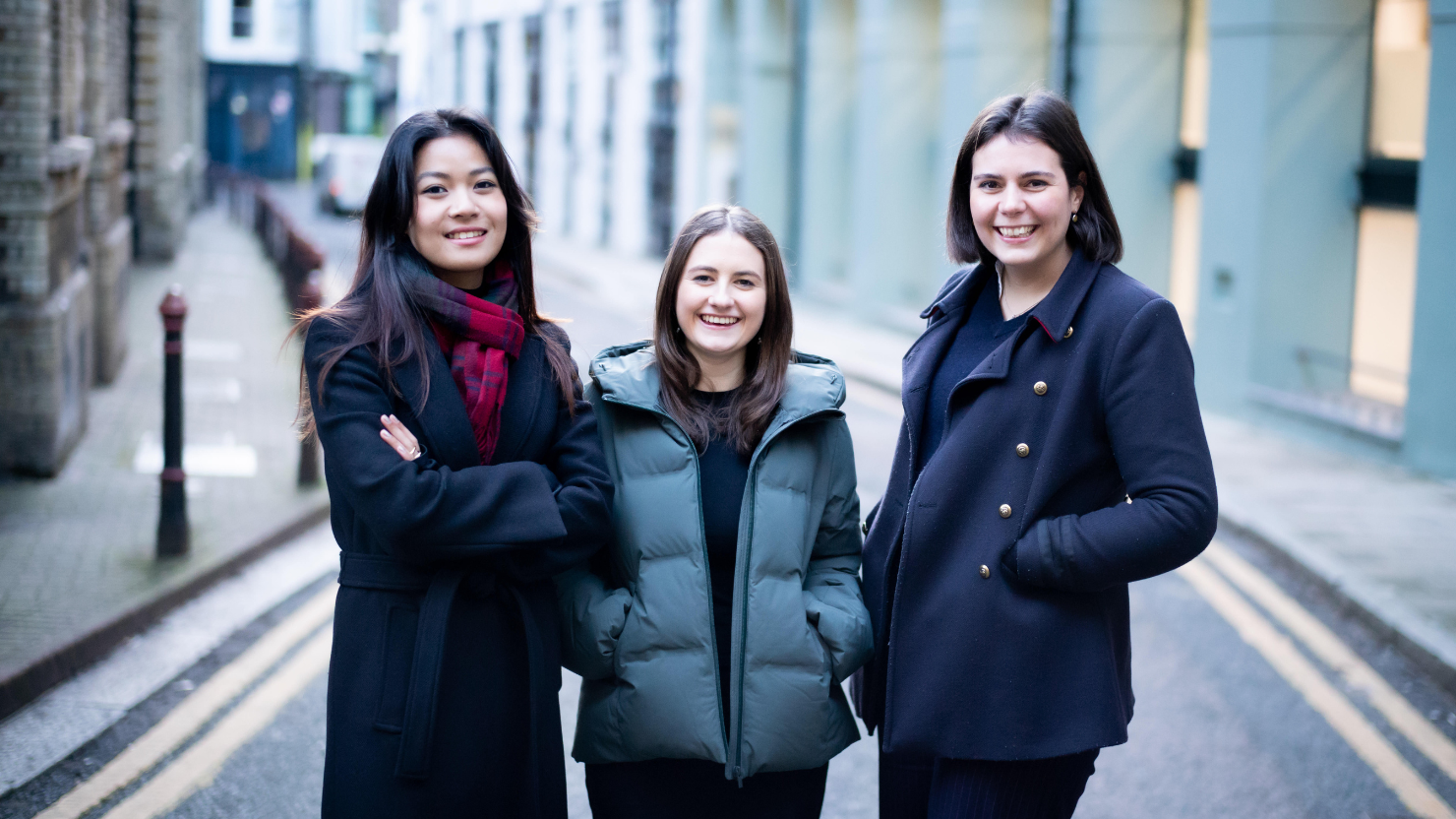 Achieving corporate photographs that reinforce your brand messaging, tell the story you want to and work in every format that you'll need them: from website to social media is an art all of its own.
As part of our recent website and brand refresh we worked with seasoned photographer Douglas Fry of Piranha Photography to create a new bank of images for our team. We wanted to capture the energy, personality and diversity of the people who make Farrer Kane what it is, and something of the pace of life in a busy agency. Plus, we needed images that would sit beautifully alongside the evolution of our brand and colour palette.
Douglas has a 20-year track record of capturing the perfect image for some of the UK's largest businesses, so we were in safe hands.
Afterwards, we asked him to share his tips on what makes for a successful corporate photography session. This is what he told us.
Establish a brief. It's important that photographer and client share an understanding of the anticipated end result when it comes to style and tone – get this clear before the shoot begins. It can be helpful for clients to collate examples of photography styles that represent what they do (or do not) want.  
Set the stage. It might feel like an obvious direction, but it bears repeating that you want your office environment to be in top shape, looking the very best version of itself. Give yourself time to do this properly. Bring a clinical eye to any parts of the office that are going to be caught in shot, clear clutter, piles of paper, stray coats or jumpers, coffee mugs and wilting plants. You want to create a setting that's clean and clear, and timeless – that means shifting calendars or newspapers that could date the image. If your shoot includes documentary or reportage-style shots of the team at work, it's worth double-checking what information could be caught in the background of a shot on screen or flipchart.
Stay natural. My preference is always for natural lighting, but will I happily use flash when the situation requires it, which I think gives the best results, so think about the timing of the day and where you will find the best light around the building.
Let your people shine. No one likes to be caught on the hop when it comes to having their picture taken, especially one that's intended to live on the company website for some time to come. Give your team plenty of notice about the timing and schedule for the shoot, and any direction you need to if there's a consistent 'look' required – the days of suits and ties are long gone but you might want to set expectations around dress code or colours to avoid so they can come fully prepared.
Collaboration and buy in is key. What I mean here is that I've found that the more teams understand about the purpose and value of achieving great images, as well about the logistics and timing of the day, the more enthusiastic they are to take part and the better the end result. The worst possible outcome is to spring a photographer on an unsuspecting team, only to have them all suddenly remember a pressing Teams call they have to join.
Create spontaneity. It's an oxymoron to deliberately set out to create a spontaneous moment, but it's what you need to do if you want to capture people relaxed and at their best. I've found what works is to curate a number of different settings – it could be a board room, an outdoor terrace, or a café for example – and bring groups of people together in different combinations for a 'meeting' that means you can catch individuals' expressions as they listen and interact with one another. Plan these groups ahead to save time on the day. If there are specific combinations of people you need to bring together, work out a shot list in advance.
Keep it light. Ultimately this is going to work best if people feel relaxed, so remind them that it should be fun, and if it's not, it will at least be fast and over before they know it.