News
Farrer Kane to Farrer Kane & Co. The same but different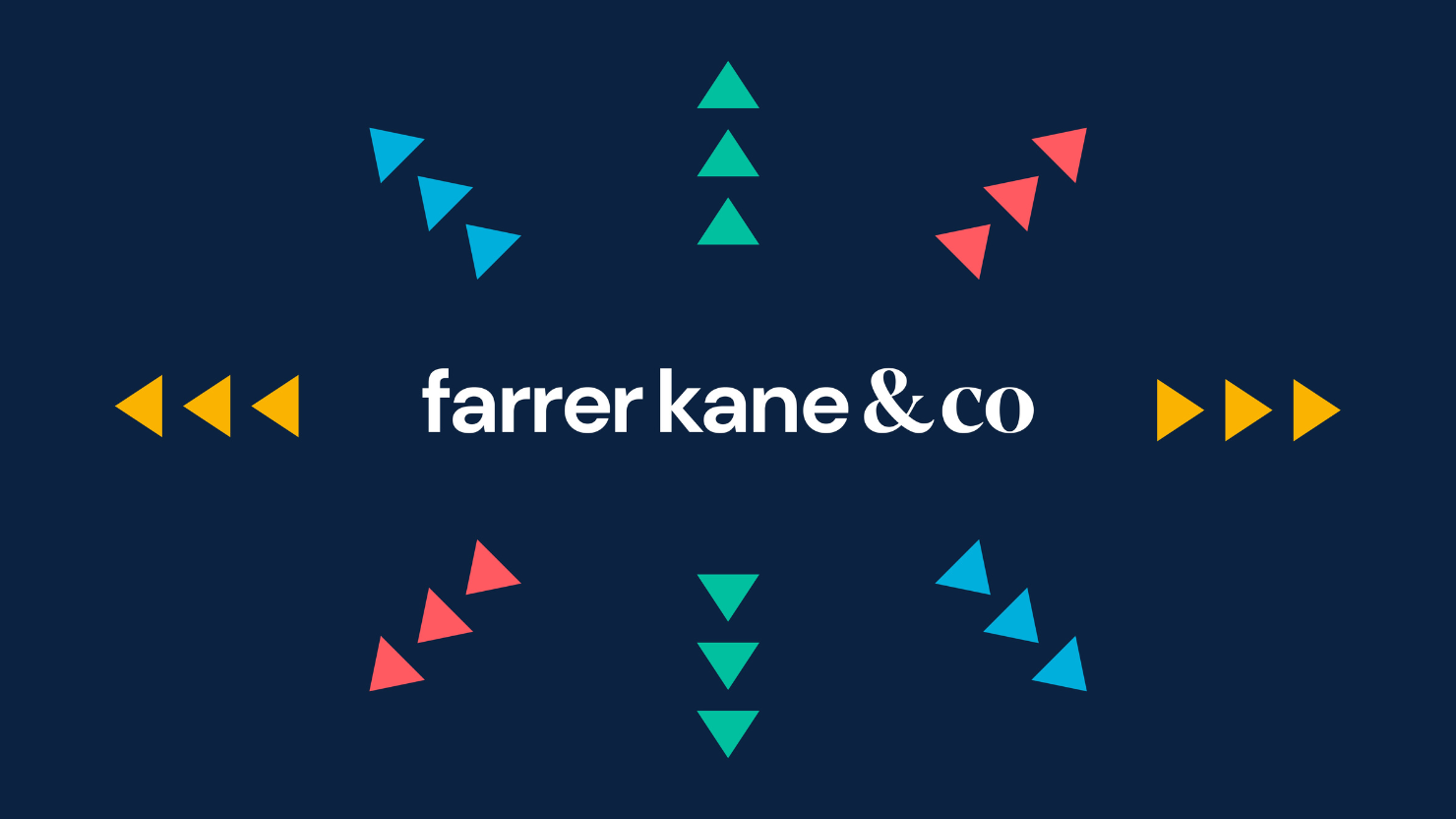 2023 marks ten years in business for Farrer Kane. It's a decade that has seen us grow and evolve in all sorts of ways: from our heartland supporting B2B clients primarily in professional services and real estate, we now have long-standing relationships with B2C and B2B businesses across sectors including healthcare, technology, financial services and many more.
From a team of just 3, we're now more than 20 strong, with some exciting appointments in the pipeline for 2023. We're proud of what we've achieved – from the consistent results we continue to win for clients (many of which have been with us from the very earliest days), to making it into the top 25 of PR Week's B2B rankings.
Just as importantly, along the way we've supported the development of many talented PR professionals at every stage of their career. All of this, as well as staying true to our commitment to doing good, while doing good work: we continue to give away over 100 days of consultancy time to causes that matter to us every year.
When our founders Beth and Alex started the agency, their vision was to offer straight talking advice, and clever execution. To be rigorous about delivery and avoid fluff and jargon. To seek out and support sophisticated clients doing complex work in competitive sectors – these impulses remain at the heart of what we do. We'll continue to work hard for our clients: building profile, creating compelling content and protecting reputations. All that's changed is that we're doing it on a bigger scale – and that's what's reflected in the evolution of our name: Farrer Kane to Farrer Kane & Co. It's a small distinction, but it means a lot. It's a recognition of the part that that every single member of the agency plays in our success, and the fact that everything we achieve, we achieve as a team.
Alongside our name change, we've refreshed our visual identity and website to illustrate where we are and the breadth of work we undertake now. We hope you like what you see. Watch this space for more news of how we'll be marking 10 years in business, as we get closer to our tenth anniversary this summer.